The United Nations' World Health Organization (WHO) says that current information doesn't justify cannabidiol (CBD), a compound found in cannabis, being a controlled substance.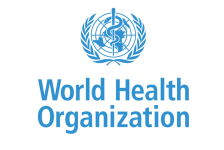 "There is increased interest from Member States in the use of cannabis for medical indications including for palliative care", states the WHO report released yesterday. "Responding to that interest and increase in use, WHO has in recent years gathered more robust scientific evidence on therapeutic use and side effects of cannabis and cannabis components. To that end, the ECDD [Expert Committee on Drug Dependence] did an initial review of a cannabis compound called cannabidiol (CBD)."
The report claims that "Recent evidence from animal and human studies shows that its use could have some therapeutic value for seizures due to epilepsy and related conditions. The ECDD therefore "concluded that current information does not justify scheduling of cannabidiol".
The committee "postponed a fuller review of cannabidiol preparations to May 2018, when the committee will undertake a comprehensive review of cannabis and cannabis related substances."
Anthony, co-founder and Editor-in-Chief of TheJointBlog, has worked closely with numerous elected officials who support cannabis law reform, including as the former Campaign Manager for Washington State Representative Dave Upthegrove. He has also been published by multiple media outlets, including the Seattle Times. He can be reached at TheJointBlog@TheJointBlog.com.