Legislation that would explicitly allow financial institutions in Washington State to provide services to licensed marijuana businesses has been approved by the Senate Financial Institutions and Insurance Committee.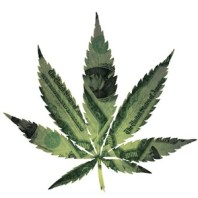 The vote on Senate Bill 5928 comes shortly after a companion bill – House Bill 2098 – was approved by the House Judiciary Committee. The bipartisan measure would provide "immunity from state criminal prosecution to a financial institution providing financial services to licensed marijuana businesses and qualifying patients, health care professionals, and providers under medical marijuana laws."
For purposes of the bill, "financial institution" is defined as "a bank, trust company, mutual savings bank, savings and loan association, or credit union authorized to do business and accept deposits in Washington under state or federal law. Financial institutions are generally regulated by the Department of Financial Institutions."
Although the measure wouldn't protect financial institutions and marijuana businesses from a potential federal crackdown, it would give them assurance that they won't be persecuted by the state.
The full text of Senate Bill 5928 can be found by clicking here.
Anthony, co-founder and Editor-in-Chief of TheJointBlog, has worked closely with numerous elected officials who support cannabis law reform, including as the former Campaign Manager for Washington State Representative Dave Upthegrove. He has also been published by multiple media outlets, including the Seattle Times. He can be reached at TheJointBlog@TheJointBlog.com.