A Virginia House subcommittee passed a bill Wednesday that would allow anyone to grow and distribute hemp without being required to first receive a license from the state.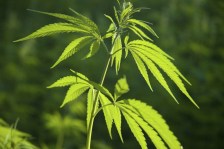 A subcommittee of the House Commerce, Agriculture, Natural Resources & Technology Committee voted 8 to 0 to pass House Bill 532, which was filed by Delegate Nicholas Freitas (D).
Under current Virginia law hemp cultivation is legal for licensed growers participating in a hemp research program. House Bill 532 removes the restriction that hemp must be grown for research, and "Eliminates the licensure requirement for growing industrial hemp and allows any person to sell industrial hemp". In other words, hemp would be treated like any other agricultural commodity, such as tomatoes or corn.
The proposal will now be up for a vote by the full Commerce, Agriculture, Natural Resources & Technology Committee. It must be passed by both the full House of Representatives and Senate before it can be sent to Governor Ralph Northam for consideration.
The full text of the proposed law can be found by clicking here.
Anthony, co-founder and Editor-in-Chief of TheJointBlog, has worked closely with numerous elected officials who support cannabis law reform, including as the former Campaign Manager for Washington State Representative Dave Upthegrove. He has also been published by multiple media outlets, including the Seattle Times. He can be reached at TheJointBlog@TheJointBlog.com.