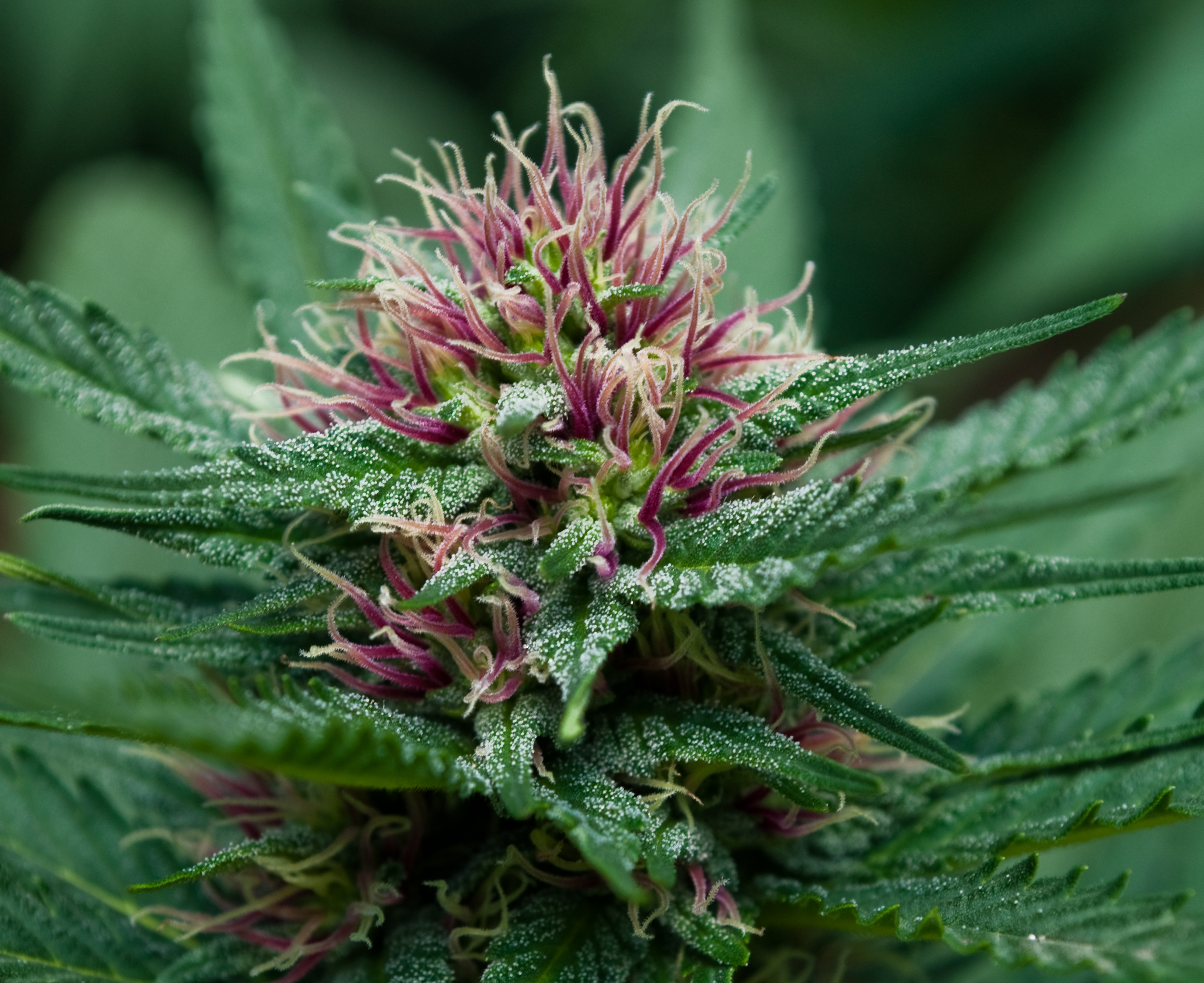 We are now just two weeks and a day away from the November 8th election. Nine states are voting on cannabis initiatives, including five that would legalize cannabis for everyone 21 and older. Recent polling shows all nine measures in good position for approval, but anything can happen in these final days. This makes it vital for cannabis reform advocates to vote if they can, and spread the word either way.
Below is a breakdown of all nine statewide cannabis initiatives, starting with the recreational legalization measures:
Cannabis Legalization Initiatives
Nevada
Question 2, the first of this year's batch of initiatives to make the November ballot, would legalize the possession of up to an ounce of cannabis, the personal cultivation of up to six plants, and state-licensed cannabis retail outlets. As with all five of the legalization initiatives up for a vote next month, it applies only to those 21 and older.
California
Proposition 64, similar to Nevada's Question 2, is modeled after Colorado's Amendment 64 which legalized cannabis in that state in 2012. If passed into law, Prop 64 would allow those 21 and older to possess up to an ounce of cannabis (which is currently decriminalized in the state, but still remains a ticket), cultivate up to six plants and purchase cannabis and cannabis products (edibles, tinctures, etc.) at licensed retail outlets.
Massachusetts
Question 4 would also legalize the possession of up to an ounce of cannabis, the cultivation of up to six plants, and cannabis retail outlets. However, this measure would also allow for the possession of up to 10 ounces at a private residence, the the highest amount allowed among any of the legalization initiatives up for a vote this year.
Arizona
Following the trend of the other legalization measures, Proposition 205 would legalize the possession of up to an ounce of cannabis, the personal cultivation of up to six cannabis plants, and cannabis retail outlets, for those 21 and older.
Maine
The following is the exact questioning that will appear on the ballot this November 8th for Question 1; "Do you want to allow the possession and use of marijuana under state law by persons who are at least 21 years of age, and allow the cultivation, manufacture, distribution, testing, and sale of marijuana and marijuana products subject to state regulation, taxation and local ordinance?" The measure is extremely similar to the other proposals on this cannabis (those 21 and older could possess an ounce, grow six plants and buy from retail outlets).
Medical Cannabis Initiatives
Florida
Florida's Amendment 2 would legalize the possession, use and licensed distribution of medical cannabis for those who receive a recommendation from a physician. An almost identical measure failed to become law in 2014 despite receiving over 50% of the vote (as with this measure, it required 60% to pass). However, recent polling shows the measure above 70%, so although we can't get over-confident, there is a reason to be optimistic.
North Dakota

North Dakota's measure is similar to Florida's, in that it would allow those who receive a recommendation from a physician to purchase, posses and use cannabis and cannabis products for medical use. Very little reliable polling has been done on this measure, making it one of the most "in-the-air" measures on this year's ballot.

Montana
Montana legalized medical cannabis, including dispensaries, years ago, but court rulings and legislative amendments have rendered the law practically moot, with most all operating dispensaries having been shut down and patients having had most of their rights removed. I-182 would reverse most of the regressive, overly restrictive changes that lawmakers and judges have made to the law, and would once again establish a workable medical cannabis system.

Arkansas

Arkansas' situation is a bit confusing, as there are now two initiatives on the November ballot that would legalize medical cannabis. However, more proponents of medical cannabis seem to be in support of the measure put forth by Arkansas for Compassionate Care. This is the group behind the medical cannabis initiative that made the ballot in 2014 but was narrowly defeated, receiving over 48% of the vote.

This initiative, which was the first to make the ballot, allows patients to grow there own cannabis if they don't live close to a dispensary, whereas the other initiative doesn't.
Anthony, co-founder and Editor-in-Chief of TheJointBlog, has worked closely with numerous elected officials who support cannabis law reform, including as the former Campaign Manager for Washington State Representative Dave Upthegrove. He has also been published by multiple media outlets, including the Seattle Times. He can be reached at TheJointBlog@TheJointBlog.com.