Oregon brought in over $68 million in taxes from the legal sale of marijuana and marijuana products in 2017.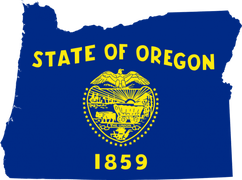 oregonAccording to data released by the Oregon Department of Revenue, the state made exactly $68,646,246 from marijuana taxes in 2017. This tops the roughly $60 million in marijuana taxes the state made in 2016.
Oregon's biggest single-month marijuana tax gain in 2017 came in November, with slightly over $7 million garnered (in 2016 the most taxes made in a single-month came in October, with $7,8 million earned). The slowest month came in March, when the state made $4.4 million in cannabis taxes.
Oregon's marijuana market is considerably smaller than that of Washington and Colorado; in Washington the state garnered roughly $30 million in taxes in September alone (almost half of Oregon's full-year total). However, not only does Washington have a considerably larger population, marijuana sales began in 2014 compared to 2016 for Oregon.
More data on Oregon's marijuana market can be found by clicking here.
Anthony, co-founder and Editor-in-Chief of TheJointBlog, has worked closely with numerous elected officials who support cannabis law reform, including as the former Campaign Manager for Washington State Representative Dave Upthegrove. He has also been published by multiple media outlets, including the Seattle Times. He can be reached at TheJointBlog@TheJointBlog.com.