New York's Health Department has announced that chronic pain will soon become a qualifying medical cannabis condition.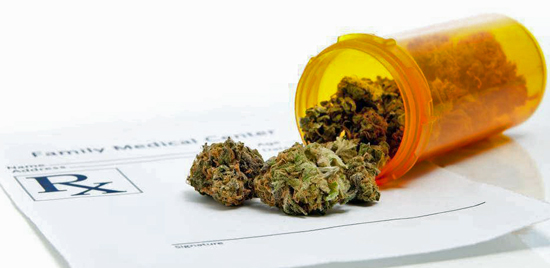 Once the change takes effect chronic pain will become the most far-reaching medical cannabis condition in the state in terms of the number of people it effects.
"After conducting a thorough review of the scientific literature it became clear that there may be certain benefits in the use of medical marijuana by patients suffering from chronic pain"; Health Commissioner Howard Zucker said in press release. "Medical marijuana is already helping thousands of patients across New York State, and adding chronic pain as a qualifying condition will help more patients and further strengthen the program."
According to Zucker, the proposed regulatory amendment will be published for public comment shortly.
The announcement comes less than two weeks after the Health Department announced that it would soon be changing the state's medical cannabis law to allow nurse practitioners and physicians assistants to recommend medical cannabis; up until now that authority has been exclusive to physicians.
Once chronic pain is officially added as a qualifying medical cannabis condition, it will join the following ailments; cancer, HIV infection or AIDS, amyotrophic lateral sclerosis (ALS), Parkinson's disease, multiple sclerosis; damage to the nervous tissue of the spinal cord with objective neurological indication of intractable spasticity; epilepsy, inflammatory bowel disease, neuropathies, and Huntington's disease.
New York's medical cannabis law is among the strictest in the nation. Full details on the law can be found by clicking here.
Anthony, co-founder and Editor-in-Chief of TheJointBlog, has worked closely with numerous elected officials who support cannabis law reform, including as the former Campaign Manager for Washington State Representative Dave Upthegrove. He has also been published by multiple media outlets, including the Seattle Times. He can be reached at TheJointBlog@TheJointBlog.com.