North Dakota voters have passed Measure 5 to legalize medical cannabis.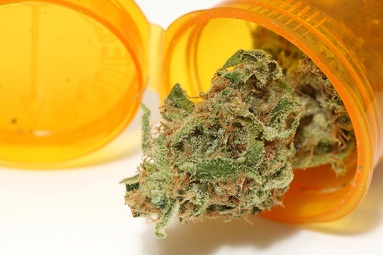 Measure 5 allows those who receive a recommendation from a physician to possess and use cannabis for medical purposes. The initiative permits patients to "purchase medical marijuana from tightly regulated non-profit compassion centers that are licensed by the state to cultivate and dispense limited amounts of marijuana". Those who live more than 40 miles from a dispensary would be allowed to grow their own at home.
Below is a list of medical conditions that qualify someone to use cannabis legally under Measure 5:
Cancer and its treatments
Epilepsy
Multiple sclerosis
HIV/AIDS
Hepatitis C
Glaucoma
Amyotrophic lateral sclerosis (ALS or Lou Gehrig's disease)
Post-traumatic stress disorder (PTSD)
Alzheimer's disease (Dementia)
Crohn's disease
Fibromyalgia
Spinal stenosis
A chronic or debilitating disease, medical condition, or its treatment that produces one or more of the following:-Cachexia
-Wasting syndrome
-Severe debilitating pain that has not responded to previously prescribed medication or surgical measures for more than three months or for which other treatment options produced serious side effects
-Intractable nausea
-Seizures
-Severe and persistent muscle spasms
Click here for the full text of Measure 5.
Anthony, co-founder and Editor-in-Chief of TheJointBlog, has worked closely with numerous elected officials who support cannabis law reform, including as the former Campaign Manager for Washington State Representative Dave Upthegrove. He has also been published by multiple media outlets, including the Seattle Times. He can be reached at TheJointBlog@TheJointBlog.com.