New York is funding a $3.2 million hemp processing plant, starting with a $650,000 initial investment.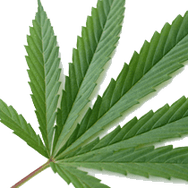 The facility is the first such venue in the U.S. to receive government assistance. According to WIVT, a local TV station in Binghamton where the plant will be located, the state is giving an initial investment of $650,000. The funding is coming as part of an initiative by Governor Andrew Cuomo to start a hemp processing plant in the Southern Tier.
"The emerging industrial hemp industry has the power to transform the agricultural economy," Governor Cuomo said following the announcement of the investment.
"[I]t's a very important development that we are promoting", says,Assemblymember Donna Lupardo.
The $650,000 is the first of New York's $5 million fund designated to boost the industrial hemp industry.
Anthony, co-founder and Editor-in-Chief of TheJointBlog, has worked closely with numerous elected officials who support cannabis law reform, including as the former Campaign Manager for Washington State Representative Dave Upthegrove. He has also been published by multiple media outlets, including the Seattle Times. He can be reached at TheJointBlog@TheJointBlog.com.