Arkansas Voters Have Passed Initiative 6 to Legalize Medical Cannabis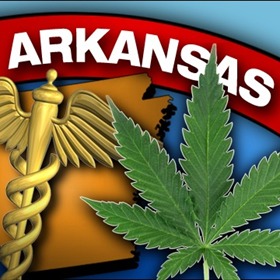 Initiative 6 was passed handily by voters. The measure legalizes the medical possession and use of cannabis, including a system of dispensaries.
Under the approved law, those who receive a recommendation will be authorized to use and possess medical cannabis so long as they register with the state. The measure establishes a system of licensed and regulated dispensaries and cultivation centers.
The passage of Initiative 6 comes just two years after a similar measure was narrowly rejected at the 2014 ballot. Another medical cannabis measure, Initiative 7, was on the ballot as recently as a couple weeks ago. That measure was removed by the Arkansas Supreme Court due to a technicality.
Anthony, co-founder and Editor-in-Chief of TheJointBlog, has worked closely with numerous elected officials who support cannabis law reform, including as the former Campaign Manager for Washington State Representative Dave Upthegrove. He has also been published by multiple media outlets, including the Seattle Times. He can be reached at TheJointBlog@TheJointBlog.com.