By Reuters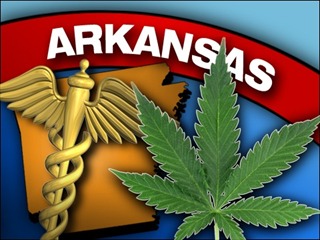 The Arkansas Supreme Court struck down on Thursday one of two proposals in the November election to allow for the use of medical marijuana in the state, saying the proposal did not receive the required number of signatures to be on the ballot.
Voters in the Nov. 8 election in Arkansas will still be able to vote on a separate measure that would allow for the regulated use of marijuana for certain medical conditions, where a state commission oversees plant growth and marijuana distribution.
The ballot proposal that was struck down was called the "Arkansas Medical Cannabis Act." It had a provision for patients to apply for permission from state authorities to grow their own marijuana plants if they lived more than 20 miles (32 kms) away from an authorized dispensary.
Four years ago, voters in socially conservative Arkansas narrowly rejected a proposal allowing for the use of medical marijuana.
Some 24 states and Washington D.C. currently allow some type of medical marijuana use, and a handful of states allow its recreational use.
Anthony, co-founder and Editor-in-Chief of TheJointBlog, has worked closely with numerous elected officials who support cannabis law reform, including as the former Campaign Manager for Washington State Representative Dave Upthegrove. He has also been published by multiple media outlets, including the Seattle Times. He can be reached at TheJointBlog@TheJointBlog.com.